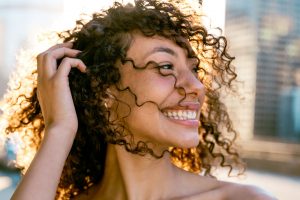 Terri Jay can receive messages for you from your Guides and your Higher Self to help you with your life's questions.
Terri has been doing Intuitive Life Coaching for thousands of clients for many years with amazing results. She has no ego in the process and just works to stay out of her own way and let the information come through her. This way Terri can receive the information that is specific for her clients, whether they have questions about finances, relationships, careers, health or their own spiritual path.
Terri knows that the only reason we are here is to grow spiritually. This can be very difficult when faced with life's challenges. Sometimes it's all we can do to get through each day. Once we go into Surrender and realize that we are not in charge of our lives anyway, we can Let Go and Let God and find the joy and happiness that is all around us.
If you have questions about any problem in your life or just want to find out how to connect to your Guides and Higher Self, contact Terri and her staff to schedule your private session today. Appointments are often available within 24 hours.
Rates are based on a one-on-one session for $55/half hour and $100/hour with NO limit on the number of subjects in a session. Pay for your session at the bottom of this page and Terri will contact you directly via email  to schedule the reading.

Rates are for one-on-one readings only. Please enquire for group rates to have more than one person on the call.
All readings must be pre-paid in order to be sent the schedule.
Cowgirl Shaman Private Training
Ebook & 1 Hour Private Training
Develop your intuitive abilities with this incredible offer! Receive Terri's comprehensive Ebook, review the material and schedule a one hour private phone or Skype training with Terri all inclusive. Contact Terri to schedule an appointment. $125
Ebook & 3 Hour Private Training
With this training session, you will be sent the Ebook to study. Once you have had time to review the book, master Grounding and develop your questions, you will schedule an appropriate time to work together by phone or Skype. It is best if done in two separate hour-and-a-half sessions. Terri will answer all of your questions, clarify any issues you may have and then you will be able to do a reading for Terri. Once you have completed this training, you will be able to start doing readings for others whether you want to do pet intuitive work, crossing over readings, communicating with people who cannot, medical and veterinary intuition, or anything else you are interested in learning. Everyone's skills evolve at their own pace so time is needed to practice once you have completed the training. Contact Terri to schedule the training. $350
Ebook & 3 Hour Private, In-Person Training
This private, in-person training session is done at Terri's office near Carson Valley, Nevada. You will be given The Cowgirl Shaman© Way Ebook before you make the trip to study and practice. You will receive individual instruction to develop your own abilities to allow you to do all of the types of readings that Terri do. Terri will answer all of your questions, clarify any issues you may have and then you will be able to do a reading for Terri. Once you have completed this training, you will be able to start doing readings for others whether you want to do pet intuitive work, crossing over readings, communicating with people who cannot, medical and veterinary intuition and anything else you are interested in learning. Everyone's skills evolve at their own pace so time is needed to practice once you have completed the training. This is a three-hour, in-person training including the Ebook and paperback. Contact Terri prior to purchasing so you can determine a day and time that will work, especially if you need to purchase airfare. $550